The biggest players in tech are consistently raising the bar when it comes to making our personal lives smoother and more productive, leaving workplaces officially on notice to match – and outdo – the experience.  
We may not have hoverboards yet but as it turns out, 1989's Back to the Future Part II predicted more than one tech revolution that is now considered normal. Drones, tablets, mobile pay, biometrics, wearable tech, and video calls were literally futuristic dreams 32 years ago, and a standard part of life today.
We live in a world where personalisation is expected. Tech touchpoints punctuate our days. Our preferred voice assistant shares the news highlights and adjusts our lighting as we enter the room. We tap our phones to purchase coffee. We flash the same screen to show our driver's licence. Wallets are redundant. Watches assess our sleep quality, track our heart rate, answer our calls.
Seamless integration in our domestic lives has led to an ever-growing noticeable omission in our professional worlds. The more intuitive technology solves our problems at home, the more we wonder where it is while we are at work.
Person-centric technology has raised the bar on what we expect technology to do for us, at home and in the workplace. According to IDC's Future of Work survey, over half of European companies agree that outdated technology is preventing their organization from being more productive and agile, which in turn impacts employee happiness and engagement. The survey shows that technology is a key consideration for candidates considering job offers. Employees, particularly Millenials and Gen Z, expect a digital workplace to offer the same sophisticated technology they enjoy in their personal life.
Collaborative video meetings and online shared systems were a 2020 necessity, but as basic tech solutions become commonplace and remote setups more seamless, companies are learning that patchwork tech solutions cost more in the long run, and that clunky and ineffective solutions lead to dissatisfied and underperforming teams.
As companies adopt more cloud-based services, the opportunity is ripe to think bigger and embrace tech that simultaneously boosts productivity, streamlines workflow, and improves the employee experience.
Digital hubs like Lumi are a new breed of technology designed to meet the challenges of today's workplace head-on. Recognising that user experience is the key to adoption, the most forward-thinking developers are working hand-in-hand with end-users to create technology that doesn't just improve productivity but is also a joy to use.
Designed to be intuitive, scalable, with the ability to flex to meet the needs of any team or organisation, they enable every touchpoint to become centralised, allowing for a consistent experience wherever an employee is based. A system where the latest project updates are available with one command, the details of the most recent changes delivered with a simple request, and filters enabled automatically to allow a seamless transition back into a project, saves time, energy and allows employees to hit their day running and maintain the pace. In high-volume, noisy projects with multiple touchpoints and ever-changing team members, a digital hub means nothing is ever lost or requires explaining… over… and over… again.
With less time spent hunting for information across emails, messages, documents or PDFs, teams can find quick and reliable answers and solutions – and get back to the bigger task at hand.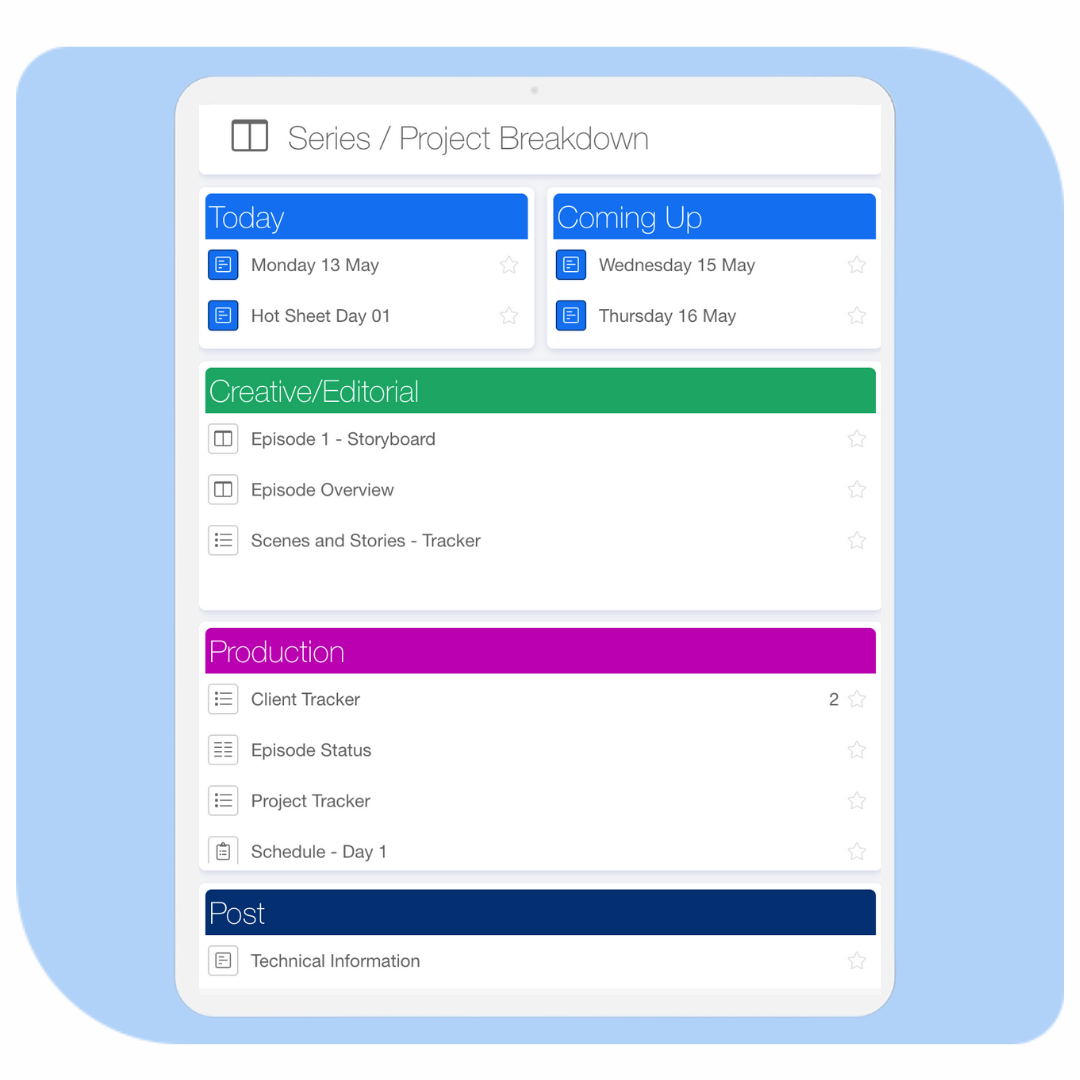 If your employees start their day asking their watch for directions to the nearest café for their iced latte, they expect the same experience as they hit the office – requesting the latest info, the highest priorities, the biggest blocks.
"What's the latest with Episode 10 in post-production?"
"What was the name of that cheeky redhead from our last casting tour?"
"Where are we at with securing a balanced cast?"
Equipping employees with tools that boost productivity, and foster innovation and creativity in a consistent, consumer-like experience makes good business sense. Thanks to the arrival of powerful solutions such as Lumi, for some, the future has arrived and is already the new normal.
Now… where exactly are our hoverboards?